About Red Starfish Web Design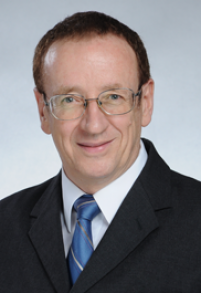 My name is John Piechnick. I'm Australian, and the owner of Red Starfish Web Design. We build websites for people, schools, clubs, businesses and corporations from all around the world.
My team of developers, specialize in creating websites of all complexities, from very simple low cost websites, to highly complex websites built in either Drupal or Laravel.
CMS - Easy To Edit Yourself
Our CMS websites are very easy to edit yourself. There is no skill required, and you won't need our assistance to change the content and pictures, or to add pages. Pictures are added by a simple drag-and-drop process.
Our Services
Custom website design
Hotel website design
Hotel booking engine design - any booking engine design
Small and large eCommerce website design
CRM (customer relationship management) websites
Custom databases
eLearning website design
Domain name registration
Fast and highly reliable web hosting
Graphic design services
SEO Internet marketing
Google Adwords and Bing Pay-Per-Click advertising
Website Platforms and Technologies
Drupal and Drupal Commerce
WordPress and WooCommerce (not preferred)
Laravel framework
Code Igniter & Symfony frameworks (now superseded by Laravel)
About Drupal
We specialize in building websites, using the open source CMS platform called Drupal. Drupal's strength is its security, versatility, power and it's the most widely used professional open source web platform. Some high profile built with Drupal are, The White House (whitehouse.gov), University of Oxford (ox.ac.uk), University of Cambridge (cam.ac.uk), Harvard University,  Twitter, Pinterest, National Geographic, Tesla Motors, Linkedin, Mercedes Benz, to mention a few.
Agile Development with the Laravel PHP Framework
Laravel is the latest and probably the best of the PHP frameworks. Laravel is the latest and probably the best of the PHP frameworks. We have a Laravel development team.
About WordPress and WooCommerce
Although WordPress is the world's most popular Content Management System (CMS) platform, and the most often requested by our clients, it also gives us the most problems. We actively discourage our clients from using WordPress, as there are better platforms for almost any requirements.  For WordPress eCommrece websites and online shops, we add WooCommerce.
Contact Us
We're sure we'll provide the information and professional advice you're looking for.
To find out more, or discuss your website needs with us, please proceed to our Contact Us Page